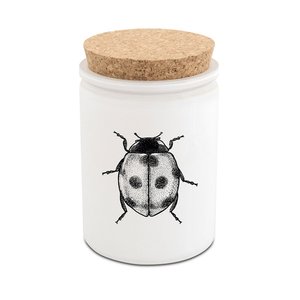 Choose your favorite from Sea Salt, Citronella Night Jasmine, Citronella Moonlight
Candle or Citronella Citrus & Basil.

Citronella is a proven, all-natural, insect repellent made from the leaves and stems of the lemongrass plant. It repels insects by masking the smells biting insects are attracted to. Our citronella oils are blended with fine fragrances to smell as good as they look. Once lit, the only bugs you'll see are the graphic ones silk-screened on these handsome candles.
Hand poured in the USA with our exclusive soy base.
• 90 hour burn time
• 3˝ wide x 5˝ high
• cork lid
• silk-screened graphic
• matte white vessel
*Choose curb-side pick up or free delivery to Fairfield and Westport.